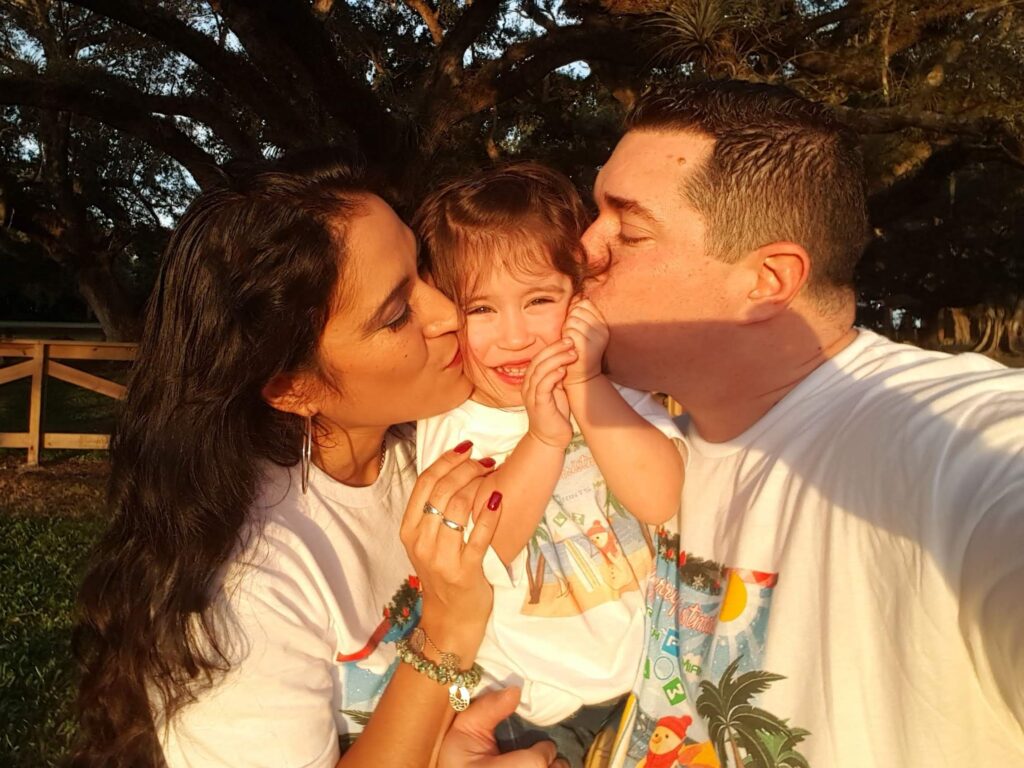 Since being established in 2015, Fresh Prints Miami, LLC has set the bar for the highest standards in both product quality and customer service.  When it comes to custom work, we realize how deeply personal and important our customers' goals are.  This is why we strive and make every effort connecting to and fully understanding our customers' expectations.  Once we understand the need, we allow our passion to drive us to the perfect design and ultimately to printing these beautiful visions to life!
With over 10 years of industry experience, the owners of Fresh Prints Miami are experts in Screen Printing, Embroidery, Event & Trade Show Displays, and Marketing Materials.  Our company is founded on the bedrock of family values and our team is composed of dedicated and reliable professionals.
Fresh Prints Miami, LLC is a certified MBE with the State of Florida as well as with the Miami Dade and Broward County School Boards.  We are also a certified CBE/SBE with Broward County.  (Please contact us for a full list of our certifications:  info@freshprintsmiami.com.)
Additionally, Fresh Prints Miami is a certified DBE/ACDBE which enables our company to compete for, and perform, contract work on all USDOT Federal Aid (FAA, FTA, and FHWA) projects in Florida as a DBE/ACDBE contractor, sub-contractor, consultant, sub-consultant or material provider.
A Letter From the President & Go2Guy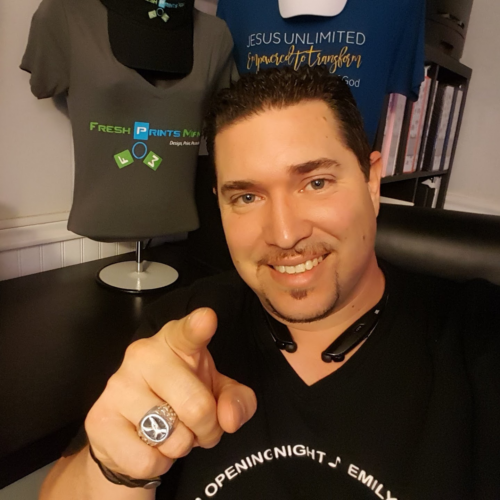 Hi there!  My name is Jarrod Urrely.  The most impressive part of me is my wife, Tarsis Urrely!  She's the gift God gave me that allows me to better understand His Grace.  Our daughter is one of the biggest reasons we work hard every day, striving for excellence in our spiritual, personal, and business relationships.
Together, we own and operate Fresh Prints Miami, LLC.  Tarsis is the Creative Director & CFO,  I'm the President & Go2Guy, and our daughter is the boss! =)
To describe our company as dedicated to both quality and value in terms of business is true, but it's not the whole truth.  The full story of Fresh Prints Miami is a story of Love and Second Chances. Towards the end of 2014 I found myself at the end of a long dark road paved by over a decade of poor personal choices. 
I honestly felt I didn't have much to live for.  With my last bit of motivation I was led to a church where I surrendered my life of misdeeds.  As God would have it, not only would I find Fresh New Life and Freedom on this altar of forgiveness, but also the girl that would ultimately become the most important person in my life, my wife!
As President of Fresh Prints Miami, LLC, it is my responsibility and priority to provide all of our customers with the best experience possible.  My purpose in life is to share the Gospel of Jesus Christ which has the power to bring transformation, New Life, and Freedom to all who receive Him.  If I can help in any of these areas, please feel free to reach out to me directly:  jarrod@freshprintsmiami.com
May God bless you abundantly.  Welcome to Fresh Prints Miami.